This week confidential paper shredding service vendors welcome the decision in this weeks budget for additional funding being allocated to The Data Protection Commissioners office. The additional funding makes up an increase of €2.8 million to the previous figure. This increase brings the total funding from The Irish Government for 2017 to €7.5 million. This much welcomed funding will be allocated to police and enforce the Data Protection Acts and protect Irish citizen's data.
Even with the relatively small geographical size of Ireland, it has been difficult for the policing authority to monitor all activates by Organisations to ensure compliance with Data Protection.
An example; it can be difficult to investigate whether Organisations are complying with requirements for Data Processing (paper shredding) Cork while also completing the same for paper shredding Galway with almost 200 Kilometres in-between. The welcome news will certainly make an improvement in Ireland for Data Protection compliance and in turn protect our personal information.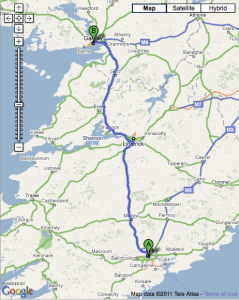 Whether it be confidential paper shredding Dublin or confidential paper shredding Limerick this announcement will help The Data Protection Commissioner to increase their employee numbers and enable them to fill in their new role with The General Data Protection Regulation from Europe.
Vice Chairman of the ISIA (SDD Division) said "This additional funding is a great step to further protecting European citizen's personal data. With fines for a breach of legislation increasing up to €20 million it is a welcome announcement and Organisation now have the opportunity to comply."
Shredding Companies Ireland will also have to make the leap to become compliant data processing firms, today there can be a number of high risk vendors in operation and education is the first step in protecting our data.
For any advice upon data protection and making your Organisation compliant please do not hesitate to contact one of our team through our website www.securityinshredding.com.
You can also follow us on
Twitter, YouTube, LinkedIn, Google+
Specialising in secure confidential document shredding services with a reputation for exceptional security, customer service. Delivering value for money and the utilisation of leading technology compliant to the highest security standards within the industry.