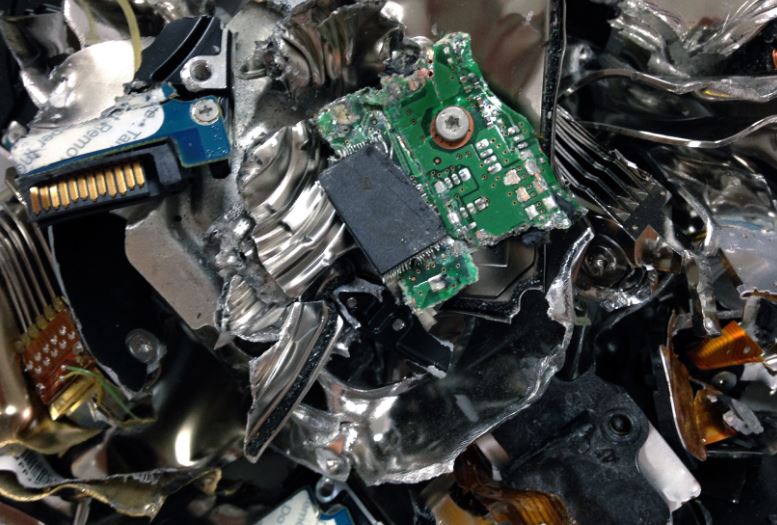 Small and large businesses, medical offices, government agencies, and many other organisations have one thing in common, they all use computers on an everyday basis sharing, creating, storing, and emailing sensitive information. As technology expands, electronic data keeping is drastically increasing. There is so much information being passed around online and saved on hard drives, you need to be confident that your data is safe and there is no chance for exposure. If you have been in business for a long time, the key to success is keeping up with the technology. If equipment comes into damage then you may need to replace it, therefore you are going to have hard drives lying around which is never a good thing. Secure hard drive disposal should be your priority. While it may seem more cost-effective to get rid of the hard drive yourself by throwing it away, you can then at risk of confidential data been retrieved and used, therefore it is crucial it is destructed of the right way. Throwing it does not provide protection to your employees, your clients, and your company. The most secure method of hard drive destruction is hiring a professional company who specialises in the right destruction of electronic data storage media.
Peace of Mind 
The appropriate destruction of your sensitive information can give you peace of mind that it is disposed of the right way. You will not have to worry about been high risk for costly data breaches. For the ultimate peace of mind Hire the best, reliable, trusted, and quality company to destroy your hard drives efficiently. There is no way a breach can occur so
protect your business at all times
.

Follows the compliance legislation
It is imperative that you dispose of sensitive data the right way due to the privacy legislation like FACTA and HIPAA. Hard drive destruction is under these legislations. By following these legislations your company will remain in compliance with privacy laws.
It frees up office space 
Keeping and storing old hard drives in your office can take up a lot of valuable space. Free up office space quickly and save a lot of time by hiring a professional hard drive destruction company to do the job for you quickly and safely.
All data is fully removed 
Data is easily retrievable from erased hard drives
, somewhat damaged hard drives, and even thrown away ones. Physical destruction of a hard drive is the only way to securely destroy and make data never to be recovered. It is highly vital that this procedure is completed correctly by a professional company.
Why choose Security in Shredding for your Hard Drive Destruction? 
We can dispose and destroy your old hard drive in a professional and compliant manner.
Our hard drive destruction methods will ensure complete peace of mind that your data and privacy information is completely destroyed and not retrievable.
We record all items that are destructed and all clients will receive a detailed report for full traceability of their hard drive.
We can take the pressure off your shoulders and do the job hassle free for you.
 Our destruction services are carried out by trained and fully qualified specialists that you can rely on.
Our professionalism and expertise are second to none.
All our services are in compliance with the hazardous and the WEEE directive waste regulations.
Security and safety of your belongings is our number one priority.
Specialising in secure confidential document shredding services with a reputation for exceptional security, customer service. Delivering value for money and the utilisation of leading technology compliant to the highest security standards within the industry.