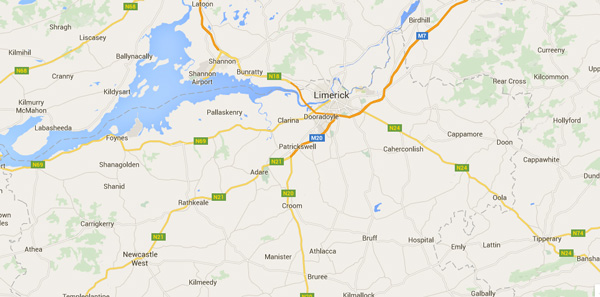 All organisations that operate throughout Limerick and Ireland will be aware of the risks of data breaches. The negative sentiment of experiencing a data breach affects relationships with your current clients and how others view your organisation. In certain cases your organisation may be legally responsible to your customers as well. Recovering from a data breach is a long but attainable process.
Our paper shredding service in Limerick value data protection and recommend the following steps you can follow after a data breach occurs:
1.    Enlist Expert Help
Depending on the size or type of breach you experience, your organisation may need to enlist external help. While external assistance is an added cost, you should evaluate your options with professional Incident Response teams to determine if an ongoing relationship is needed after the breach has been resolved.
Hiring a Limerick paper shredding service can help protect your organisation from future attacks.
2.    Elect a Leader
Managing a data breach is never an easy task. There are several parties within an organisation that will be responsible for resolving the breach, including IT staff and executive management. Electing a strong leader will help ensure all team members are updated and held responsible for their duties. Any external parties involved in the resolution should also have one point of contact. A strong leader will drive the response plan and keep the organisation and customers updated on all steps taken to resolve the breach.
3.    Communication Plan
Along with electing a strong leader, establishing a communication plan to external parties like the media can help to mitigate negative coverage. Data breaches are increasing in occurrence and major companies have also being targeted (LinkedIn & Electric Ireland).
Responding to these incidents quickly with a detailed action plan has proven to be an effective tactic for organisations to reassure partners and customers that the data breach is being resolved as efficiently as possible. Your organisation should consider drafting statements and other materials to release quickly in light of a data breach.
4.    Waiting for Perfect Information
It may be tempting to wait for the right information from your Incident Response team before taking action against a data breach. However waiting for the right, or "perfect information" can cause delays in meeting certain requirements and communicating to external parties like the media and consumers.
It's important for your organisation to take action immediately after a breach. Begin executing the first steps in your data breach recovery plan, should your organization have one. It may also be wise to consult with an external partner to get started immediately.
5.    Plan Post Breach
Having a Post Breach Plan of Action is vital to the recovery process. Your organisation should release details on how consumers can contact your organisation to voice their concerns and monitor their financial security, if applicable.
You may also consider investing into additional security measures such as clear out shredding or improved technology to avoid issues in the future. It's also important to update your internal procedures on managing a data breach, and meeting regularly with your team to ensure everyone is kept up to date.
Our mobile paper shredding service is available and regularly operate throughout all of Limerick and greater Limerick area. For more information on a confidential document destruction service Email us at info@securityinshredding.com 
The Data Protection Commissioner phone no: +353 57 868 4800
Specialising in secure confidential document shredding services with a reputation for exceptional security, customer service. Delivering value for money and the utilisation of leading technology compliant to the highest security standards within the industry.