To Shred Here or Over There?
Deciding weather your base of operation should avail for off-site or on-site shredding, there are a few key points to consider. The difference with off-site shredding than on-site is that material is transported in locked bags, usually in locked containers, to our secure shredding facility. On-site shredding or mobile shredding, our truck comes to you, and the paper is shredded right there on the premises.
Which Is More Secure?
Comparing the two methods: Which one is more secure? What is the most environmentally friendly choice? What does each cost? What's right for my business?
All good questions, which hopefully we will shed some light on for you. Most importantly when choosing one of the two, the decision should and must be yours. The vendor will provide the best information regarding which process to choose. You know the business and which method suits you more.
Data protection is vital for business success and reputation. Data breaches can and will occur if businesses and organisations do not protect their data adequately. Our on-site and off-site shredding services are completely secure.
Our mobile Shredding unit is specially designed to handle and destroy your documents securely and confidentially on-site. Our off-site shredding is also done securely and all data is handled by or trained and screened staff.
Both methods are done securely where on-site will give you the added bonus of physically seeing your documents destroyed, giving you great piece of mind.
Does Your Location Suit?
Depending on your business location will effect weather or not on-site or off-site shredding is the correct method. Things to consider:
noise and air pollution from the truck if in built up area
Accessibility of the truck to your premises
The quantity of material to be shredded.
All our shredding services, we provide a certificate of destruction once the destruction process has being complete. Off-site shredding, is same day shred to ensure your data is protected at all times.
Off-site shredding might be a better option for other customers. When a company has a high volume of information to shred, a mobile shredder may be too time-consuming or too small to complete the job all at once. This is especially true when purging numerous boxes of archived records.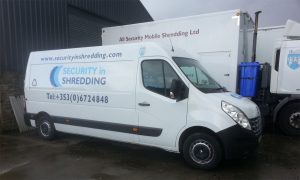 Each box must be emptied into a cart, each cart holds about eight boxes, and it takes two minutes to lift, dump and return the cart to the ground.  All told it's about five minutes to process a cart.  (In this case, even if you normally have on-site service, having a staff person follow the truck to witness the shredding at our facility is worth considering.)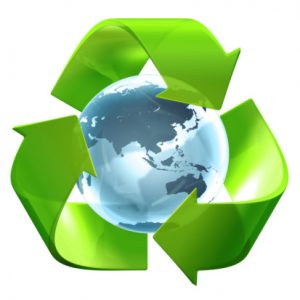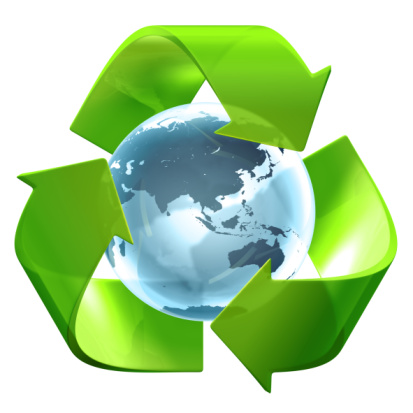 Environmental Bounus
Choosing one of our shredding services will help benefit the environment. There is a greater pressure from EPA & Local Authorities etc, to issue reports to them. It is more than just document shredding, you are also benefiting the environment when choosing Security in shredding.
So Which One Is For You?
If you have a small to medium amount of confidential material on a regular basis, or when you purge, on-site may be the right choice. There may be an issue due to time or space limitations or noise or fumes. Then consider off-site shredding. As you can see, there are a number of factors, and it's not really "one size fits all."
For more information regarding any of our services or what can or cannot be shredded, then email us at: info@securityinshredding.com
Specialising in secure confidential document shredding services with a reputation for exceptional security, customer service. Delivering value for money and the utilisation of leading technology compliant to the highest security standards within the industry.