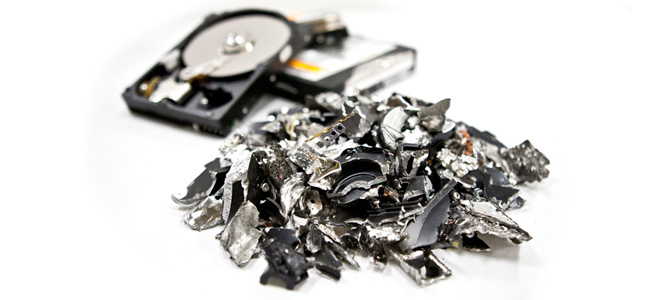 Off site document destruction and or onsite document destruction can be implemented for a purge clear out in business. Secure document shredding services in the Dublin area and throughout the country are necessary to comply with Data Protection laws.
Data destruction is the process of destroying data stored on tapes, hard disks and other forms of electronic media so that it is completely unreadable and cannot be accessed or used for unauthorized purposes. A good data destruction process in your company or business will ensure you are complying with data protection laws. Protecting sensitive data is paramount for a business and if data breaches occur a business or company will receive a hefty penalty if a breach occurs.
On Site Media Destruction Service
Incorporating a on site media destruction service to your daily business will benefit both you and your customers. In today's market any form of a data leak or breach is a make or break for business and in particular for e-commerce businesses. A reputable confidential shredding service should be sought when the service is needed.
There are a number of reasons for getting your media and a good shredding service will be able to provide most of the following:
Hard Drive Shredding – Large Quantities

Data Erasure

Hard Drive Degaussing

Hard Drive Crushing

Hard Drive Shredding

Lockable Bins for Hard Drive Storage

Tape Destruction

Remote Employee Services
Off Site Media Destruction
Services needed do not always require an on site destruction. Medium to large businesses can avail of off site destruction service where bulk destruction can take place. A good and reputable shredding service would be able to accommodate this.
Knowing weather to go for a on site or off site service will come down to the business owner or manager and enquiring with the shredding service as to which option is recommended and most shredding services will offer free consultation.
Data Destruction Shredding Process
The shredding process of hard drives will occur in a secure environment and is destroyed beyond reconstruction to ensure its security Below is a video description of the shredding process.
For more information on Data Destruction and Data Protection or have any enquires about a confidential shredding service please visit:
https://www.securityinshredding.com/
Specialising in secure confidential document shredding services with a reputation for exceptional security, customer service. Delivering value for money and the utilisation of leading technology compliant to the highest security standards within the industry.