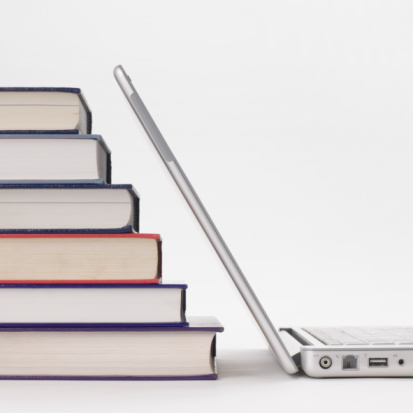 Paper shredding is important practice for businesses in Ireland. A confidential shredding specialist will remove unwanted document and destroy them in a secure manner while also help remove clutter from the office.
Offices should avoid having files, documents and detailed paper information scattered on top of filing cabinets and desks. In every organisation regardless in size, it has a responsibility to manage the information it handles in a secure and organized way. It should be a priority or each and every organisation to minimise the risk of a data breach;
Security in Shredding have outlined below the top five best practises for Document Management whom they encourage every business to follow;
Indexing & Filing:

An organised document management system has an effective and current index system based on the file contents and compliance requirements. The organisation should manages file creation in an efficient manner whereby no duplication or irrelevant copies are filed and records retention periods are clearly labelled on the files or storage boxes. Security in Shredding would recommend implementing an electronic file tracking system to manage where documents are in their life cycle, and show whether documents are active, archived, or ready for disposal.

Secure Storage:

Sensitive data stored on hard paper data and e-data should be securely stored and protected either in locked cabinets or a locked room. Many organisations produce a substantial volume of paper as a result from employees conducting their duties, making notes, printing of emails, discussion notes, to do lists – the list goes on. It is just as vital that this paper production is securely stored in lockable consoles when the employee has not longer got a requirement for it. Security in Shredding encourage organisations to implement a Shred-all policy whereby all paper produced in the offices that is no longer required is placed in the secure consoles for destruction at a scheduled date.
Limited Access:

It is vitally important that limited access is maintained with hand-picked specific employees having the secure access to the file sharing system the organisation has in place. Security in Shredding recommend using a system that uses authentication and password protection to control access and track and manage who can view them.

Retention and Destruction Schedule:

All documents and files should be clearly labelled by what they contain, retention period, and end of life date. When documents reach their end of life they must be securely destroyed. Security in Shredding recommend outsourcing the destruction of all or any sensitive data to a certified professional whom are registered data processors. Also the Data Destruction Service Provider should provide a chain of custody from the time the material is placed in the secure lockable consoles to the secure removal of documents for shredding. The service provider should be able to provide certification for their ability to shred the sensitive confidential data to Shred No. 6 of the EN 15713 European Shredding Standard. A Data Processing Certificate should be issued post every service delivery.
Staff Training:

It is imperative that all employees are trained and fully understand the importance of Data Protection. Security in Shredding recommend every organisation to employee a Data Compliance Officer to enforce information security policy and ensure all aspects of Data Protection Legislation are adhered to.
If anyone has any queries regarding any of the important points illustrated, please do not hesitate to contact us to speak to our Data Consultants.
Our confidential document shredding services are available throughout Ireland. We regularly operate in the Limerick, Galway, Dublin and Cork areas.
Please visit our site for more information: https://www.securityinshredding.com/
Specialising in secure confidential document shredding services with a reputation for exceptional security, customer service. Delivering value for money and the utilisation of leading technology compliant to the highest security standards within the industry.