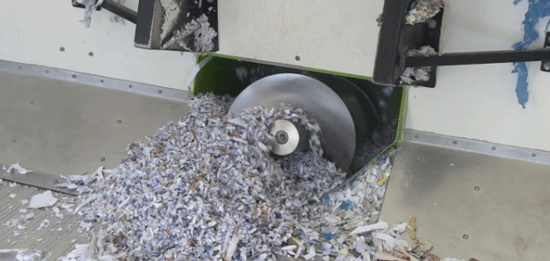 Are you searching for an on – site document destruction shredding security provider in Cork? It has become convenient, efficient and cost effective to hire a document shredder in Cork or nationally throughout the region of Ireland as Security in Shredding is providing its renowned mobile shredding service at your premises. It is a responsive service operated by technical professionals.
Destruction of personal data documents and digital data stored in devices such as hard-drives in front of the client at their location is a truly secure service for every organisation. Paper shredding Cork is one of the service providers with automated and technological advancing shredding machines that are operated by experts.
If you are working in an organization and have sensitive papers and confidential data which is no longer required it increases the risk and has proved to be essential to know what actually may happen to them. Shredding them yourself is also an awkward issue due to many reasons. Some major risks with in-house document shredding are;
High dependency on workers for all confidential paper and data destruction
Time consuming shredding task for employees which can cause conflict of interests.
Essential training is required for employees to maneuver paper shredding systems and establish what data to destroy
Lack of knowledge concerning paper shredding and data destruction
No accountability, in the case of confidential data breaching
No peace of mind regarding appropriate data destruction
The given organization is open to negligence in the case of a data breach
The responsive on – site document destruction service of Cork security shredding is serving their clients for the past 10 years and proven to be a leading mobile shredding service in the entire Ireland. The Shredding Company is committed to providing their clients with a prominent service of confidential paper data destruction.
An integrated business waste management usually includes data destruction services of Security in Shredding which includes confidential data destruction like hard disk, CD or DVD, USB drive, casino chips destruction, computer backup data shredding, plastic cards such as ATM cards destruction, and all types of tapes such as reel to reel recording tapes and cassettes shredding.
A professional mobile shredding service is now available in your region on your single call whether you require paper shredding Dublin or confidential shredding Cork. Responsive and expert staff are here to ensure clients receive the highest standard and confidential paper shredding services.
The fully automated shredding technology that Cork security shredding holds provides pioneering paper shredding services in Ireland to all the clients in the region