WEEE Recycling Centre
When disposing of outdated IT equipment, it is the data and the secure destruction of that data that is of significant importance to an organization and/or an individual.  At Security in Shredding, we specialize in the secure destruction of Data and Data Bearing Digital Devices. Once the WEEE Data Baring Devices have gone through our destruction process (All Data Destroyed), all of the destroyed recyclable material goes for recycling. In line with our Recycling, Data Protection and Environmental Protection Compliance ethos, we send destroyed material for recycling through a WEEELABEX Certified Recycling Facility in Ireland.  WEEELABEX stands for "WEEE Label of Excellence" and is a European wide Standard for excellence in WEEE Recycling.The WEELABEX Standard requires an Organisation to be audited in order to maintain the high level of Compliance.With this in mind, clients availing of our EN 15713 Certified Secure WEEE Disposal Services can rest assured, their destroyed data bearing devices are destroyed and processed to the highest standards in Europe.  No such devices are sent for reuse as the data security is put at risk. It does not matter if degaussing has a high percentage rate for data destruction success, the fact of the matter is, Data Protection requires a "Risk Based" approach. With this said, data bearing devices that have been degaussed will look identical to devices that have not been degaussed. For this reason, it is high risk to only use degaussing for secure erasure of data on Data Bearing Devices. Full destruction to base materials and material recovery is the only method of being certain that client's data has been destroyed.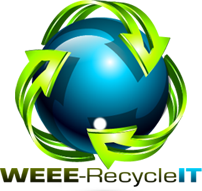 ---
How our WEEE Recycling Company Can Help your Business 
During the past fifteen to twenty years, the volume of Waste Electrical and Electronic Equipment (WEEE) within the European Union has soared. Businesses and individuals are using electronic equipment increasingly in their daily lives and activates.With this significant increase in the volume of WEEE comes significant repercussions. The advancements in technology have become a double-edged sword for humanity and our planet. Yes, our lives have improved through the use of technology, however, the risks for both personal Data Protection and Commercial Information Protection for an individual/organisation have become significant. In addition to Data Protection, Environmental Protection needs to be maintained and improved.If WEEE is not disposed of correctly it can cause serious damage to the environment while also disclose sensitive information. Regarding the environment, a good example to use are PC monitors. PC monitors can contain lead and, lead is extremely toxic to humans. Another simple example are batteries, which also contain hazardous materials that could cause significant damage to both Human and Environmental Health. When using our secure WEEE Disposal service you are provided with the peace of mind that both your sensitive data is securely destroyed and certified, and, the equipment itself is processed in line with The European Waste Hierarchy to protect the Environment.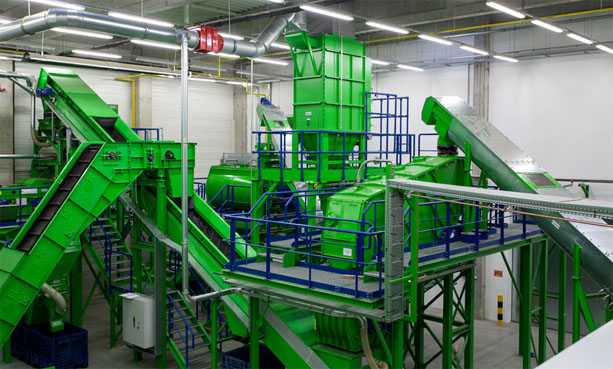 ---
Electronic Recycling – Goods & Waste
At Security in Shredding, we provide a safe, confidential and compliant service for secure electronic recycling. Waste Electrical or Electronic Equipment includes all items with either a plug and/or a battery. Examples are, PC's, Servers, Screens tablets and mobile phones.With the steady introduction of new improved technologies, the life span for these items have become quite short. When an item requires to be upgraded, the old electronic item must be securely disposed in a compliant procedure. At Security in Shredding we offer a secure electronic recycling service to both small and large businesses in addition to private individuals. WEEE containing sensitive information should not be seen as a waste until all of the data is fully destroyed. When WEEE has data contained in it, it is a significant resource for fraudulent individuals. As fines significantly increase with the introduction of the GDPR, it is essential that this WEEE material is securely disposed of through a professional data processor. Learn about the benefits of WEEE Recycling!