Careers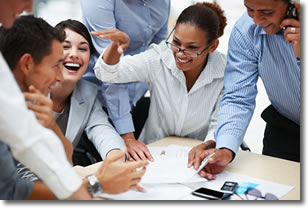 Working with All Security Mobile Shredding Limited
All Security Mobile Shredding Limited offers vast range of exciting opportunities for passionate, proactive, team-orientated people who are looking to excel in their career. Since the company's establishment we have taken the confidential document destruction industry by storm due to our innovative methods of providing our service delivery and dealing with our client's needs.
Our company is an Indigenous Company built upon strong entrepreneurial roots that continue to drive both innovation and growth in client figures, within an energetic work environment that is both demanding and rewarding for the whole team. Our inward instinctive work ethic coupled with strong team building attitudes have resulted in All Security Mobile Shredding Limited becoming the number one confidential shredding provider for businesses based in Ireland . We have high expectations of our people, but we always recognise and reward hard work and good ideas.
At All Security Mobile Shredding Limited we are a team. We utilise a top down bottom up approach within our internal communications resulting in all employees contributing innovative ideas to how the business can improve operations in order to provide further value to our clients. All employees within our organisation from our fully trained in-house administration staff to our fully trained front line representatives are welcome to contact the senior management to discuss their ideas. As we value and respect all of our employees and the contributions they make to improve our success levels our clients receive the best possible service available to them on the market with total customer satisfaction achieved.
Join our innovative industry leading team
When it comes to document destruction All Security Mobile Shredding Limited is the industry leader. The Company Directors are involved in the business with their "hands on approach" in achieving success which has resulted in high investment in innovation and our commitment to better serving our clients. Over the last decade of being involved in the document destruction business, we have internally developed one of the world's most advanced shredding technologies and the most advanced technology available within the Ireland , ensuring we stay ahead of all competition and maintain our status as industry leaders and innovation developers.