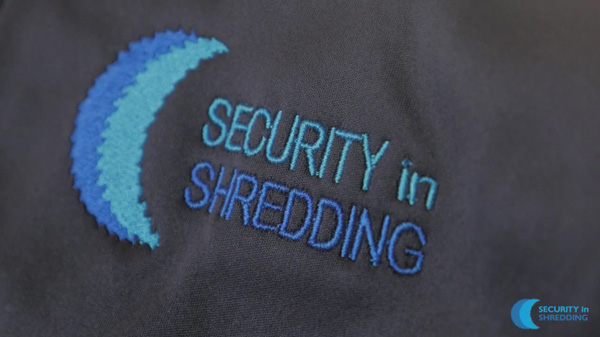 Why Choose Security In Shredding?
Points To Know When Hiring A Confidential Paper Shredding Partner In Ireland
SECURITY IN SHREDDING, YOUR CONFIDENTIAL PAPER SHREDDING SUPPLIER IRELAND
Confidential paper shredding is an essential activity for Organisations today, whether it is paper shredding Dublin, paper shredding Kildare, or paper shredding Tipperary, the security of the data needs to be maintained. No matter your location, lack of appropriate protection and professionalism during your paper shredding service could result in your data being compromised.
WHY ARE WE THE ESSENTIAL CHOISE FOR PAPER SHREDDING IRELAND?
When availing of confidential paper shredding the most important factor to consider is security and your paper shredding service vendor's capabilities and track record. The Data Protection Law places the responsibility to ensure that all papers containing sensitive data are destroyed upon you, the data controller.
License for Paper Shredding Ireland & PAPER SHREDDING Northern Ireland
On the most basic level it is important to be aware of the security standards and waste licenses that are required to complete a confidential paper shredding service in line with industry best practices and legislation.
At Security in Shredding we do not only have a Waste License for The Republic of Ireland but due to our demand we have a waste license for Northern Ireland.
PAPER SHREDDING SECURITY CERTIFICATIONS AND ACCREDITATIONS
Next you need to be aware of your paper shredding service provider's independent certifications and accreditations.
We are iso 9001 certified which has incorporated The European EN 15713. The ISO 9001 has been granted to our Company for quality assurance and risk management which means when working with us whether it is paper shredding Tallaght or paper shredding Waterford you know that your data processing will be professional and ethical.
The European EN 15713 is the only European Shredding Standard that incorporates shred sizes, digital media and procedure to name but a few. We are the ONLY paper shredding service provider in Ireland to have certification for our shred sizes, while other may advertise it, look for their certification stating their paper shredding shred size capabilities.
CONFIDNETIAL PAPER SHREDDING INDUSTRY REPRESENTATIVE BODY MEMBERSHIP & LEADERS
We are also members of The Irish Security Industry Association which is the only industry body that represents the paper shredding service industry in Ireland. Our Operations Manager Mr. Albert Kelly holds the Vice Chairman position within the Association making sure that standards are consistently being improved in order to protect Organisations and their data in Ireland. We are also subscribers to Data Protection Information resources which provide us with cutting edge news relating to Data Security and Industry best practices which we then pass on to our clients.
GARDA BACKGROUND CHECKS COMPLETED FOR ALL CONFIDENTIAL SHREDDING EMPLOYEES
All of our confidential paper shredding staff have submitted Garda background checks prior to commencing employment with us. All of our security points coupled with our 12 years clean track record really does make Security in Shredding your No.1 security partner for your paper shredding requirements.
Simply, if it is paper shredding Kilkenny, paper shredding Galway, paper shredding Dublin or paper shredding nationwide, your sensitive information is safe with us.

Choosing Your Security Partner
When choosing a security partner for your confidential paper shredding service it is important to consider the follow security and professionalism requirements in order to have your business fully protected.
Standards
The paper shredding vendor has compliance with;
ISO 90001
EN 15713
ISO 14001
ISO 27001
Licenses
Waste collection permit for the Republic of Ireland
Waste collection permit for Northern Ireland
Waste facility permit for recycling of the material
Health & Safety
Health & Safety Statement
Insurance Policies & procedures
Risk assessments
Data breach policy