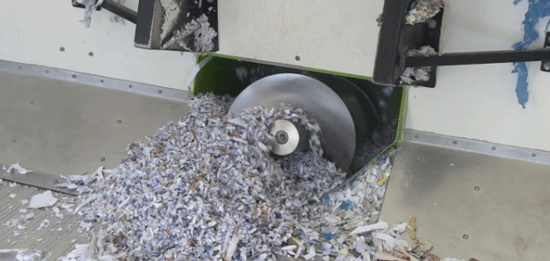 A secure document shredding services are available in the Dublin area. On site paper destruction is available to meet to your shredding needs.
Irish Businesses are required to comply with many levels of legal procedures in order to operate. From protecting personal data such as confidential client and employee details right through to safeguarding sensitive company information in addition to abiding by individual sector regulations. Failure to comply at any level can incur severe criminal and damage a companies reputation.
It may be the end of the annual year or the end of an accounting Year but all Organisation need to go through their archives, office files and offsite storage files to decide upon what is legally required to be kept and what can be passed to go through their paper shredding Dublin service.
The best and most appropriate method for any Organisation to differentiate their material from that that can be shredded vs that that should not be shredded is to separate the material into its respective generation timelines.
When we mention respective generation timelines for sensitive paper we are talking about material that is generated in the following;
Daily generation
Monthly
Yearly
After seven years
Daily generation;
Most Organisations will have some form of paper that is generated on a daily basis. This is one of the highest risk sources of a data breach occurring within an Organisation as staff throughout your Organisation may leave waste paper into general recycling or any other place where fraudulent people may get access to it.
The daily generated material is not required for Organisations to satisfy tax requirements and it is normally not relevant for audit purposes and it is for this reason that daily generated paper should enter your Dublin paper shredding service immediately. Examples of this material would be memos, internal emails and CV's.
Monthly generation;
On a monthly basis it is advisable for Organisations to reconcile all transactions and clear out any paper that may be building up within temporary storage solutions. One it has been confirmed that all of the documentation is no longer required for tax purposes it is advised that Companies should shred the material through a Dublin document shredding service. Examples of these documents would be Route plans, meeting agendas, performance targets, credit card details and bank transaction documents.
Yearly/Annual generation;
This is the material that is required to be kept for a minimum of one year. Materials such as unsuccessful CV candidates (unless there may be legal action). It is important to at all times be vigilant of what Revenue requires to be kept for tax purposes in addition to what your own business may need in terms of long term expenses and business activities.
Discard after seven years;
In Ireland Companies have a legal requirement to retain certain documents for up to seven years. Once these sensitive documents have reached their seven-year period a Company can choose to have the material destroyed. It is advisable that this task should be an annual task as you will be capable of maximising your accuracy in the destruction process, maximise your success within an audit situation, maximise your storage space, minimise your storage costs and eliminates the detrimental build-up of old documents.
Examples of these documents would be; Invoices, Accounting records, company transactions, tax payments, VAT records.
For further information, relating to document retentions please visit; https://www.revenue.ie/en/business/running/keeping-records-revenue-audit.html and/or visit www.securityinshredding.com/ and our compliance team will help you with your query.
Alternatively Email us at: info@securityinshredding.com