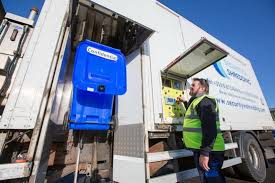 Secure document destruction is an integral part of business practice. Shredding confidential paper can be done by your business but hiring a certified and secure shredding service will benefit your business long term.
Firstly, outsourcing means just what it says — going "out" to find the "source" of what you need. Many companies regularly outsource areas of their business such as document management, payroll, Human Resource Management, cleaning to name but a few.
There are many benefits to outsourcing;
Having your own company staff perform tasks that is not their core duty can result in the miss-management of company time resulting in companies paying above the market rate for that task.
An outsourced service provider such as Security in Shredding provide an excellent cost structure and economies of scale resulting in giving the client a competitive advantage.
Allows the company to focus on core areas

;
The clients trained skilled employees are left to focus on their core areas and duties resulting in a continued performance level from the employees and clear objectives are established and adhered to.
Save on infrastructure and specific technologies;
As a result of employing an outsourced service provider, you are reducing the cost of wear and tear on company equipment when choosing to outsource to a professional Data Destruction Service Provider.
Access to skilled resources;
A good outsourced service provider like Security in Shredding takes pride in the level of professional work they do. Security in Shredding  have the resources, in-house trained personnel and experience to carry out the task to the highest standard – EN 15713 and hold ISO 9001 certification.
If you employed Security in Shredding as your data destruction service provider; they would manage the risk and eliminate the risk of data breaches and assist with the internal efficient management of paper data within your organisation.
As a result of the demand for outsourced Document Shredding, Security in Shredding has developed certified shredding equipment with the highest level of security shredding technologies available in Ireland to date. The shredding technologies are certified to Shred No. 6 of the EN 15713 shredding standard.
Security in Shredding have ample knowledge and expertise when it comes down to the management and secure certified destruction of data; so search no further. .
Give Security in Shredding a call and they will assist you with the management of your paper data as well as the secure, confidential and certified destruction of paper data. We cater for all size companies ranging from 1-10 employees to 10 + employees and Security in Shredding's destruction services are nationwide so call us today on +35367 24848. The Security in Shredding team is looking forward to your call.
Please visit Security In Shredding website for more information:
https://www.securityinshredding.com/