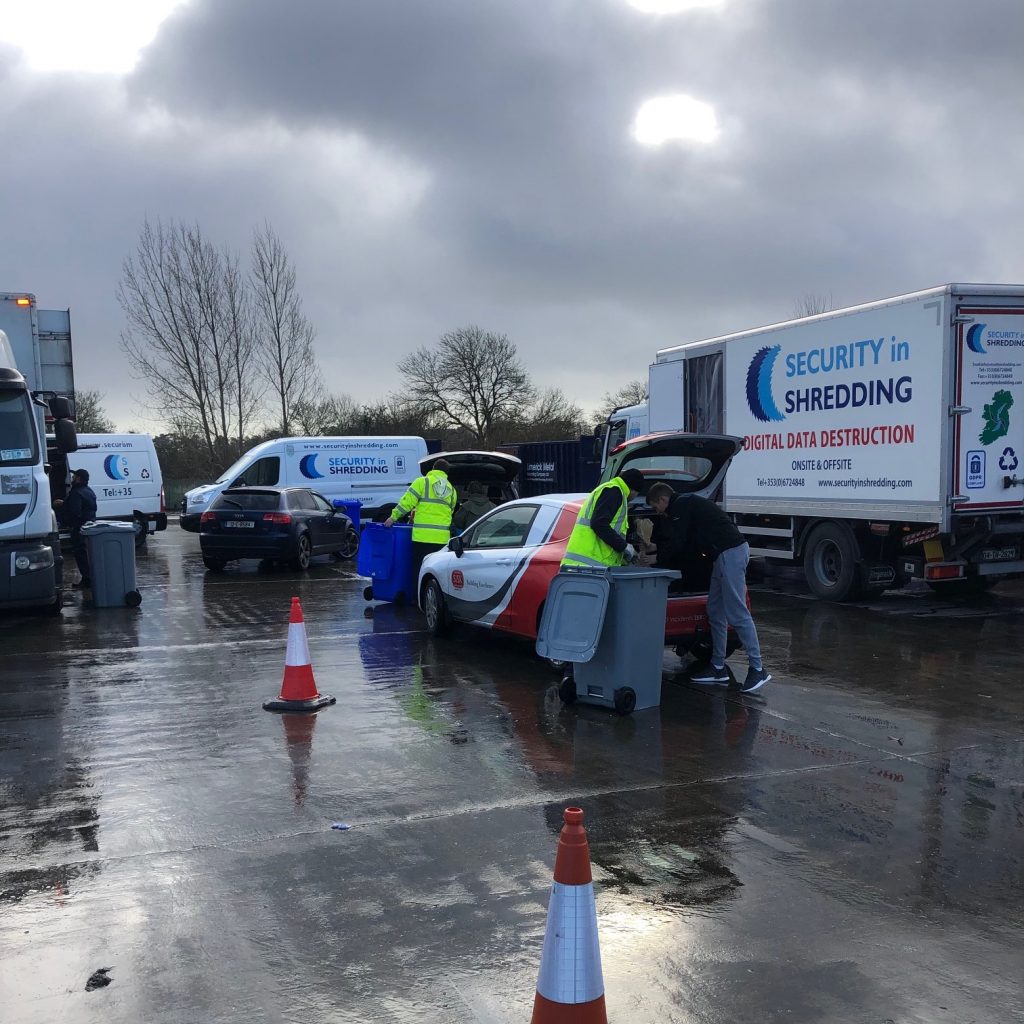 We here at Security in Shredding were absolutely delighted with the turn out for our free shred event which took place on Saturday the 1st February. Our team shredded in excess of 5000 Kgs of sensitive data and 60 Hard drives.
It was a very positive experience over all, regardless of the weather. It gave us the opportunity to raise awareness of the importance of complying with GDPR and what it is to have piece of mind that your data is securely disposed of.
We want to thank everyone for their support in particular Limerick City and County Council for facilitating such an event, Live 95 FM for their interview and the Limerick Leader for their article.
We look forward to next year to our next free shred event.
Specialising in secure confidential document shredding services with a reputation for exceptional security, customer service. Delivering value for money and the utilisation of leading technology compliant to the highest security standards within the industry.