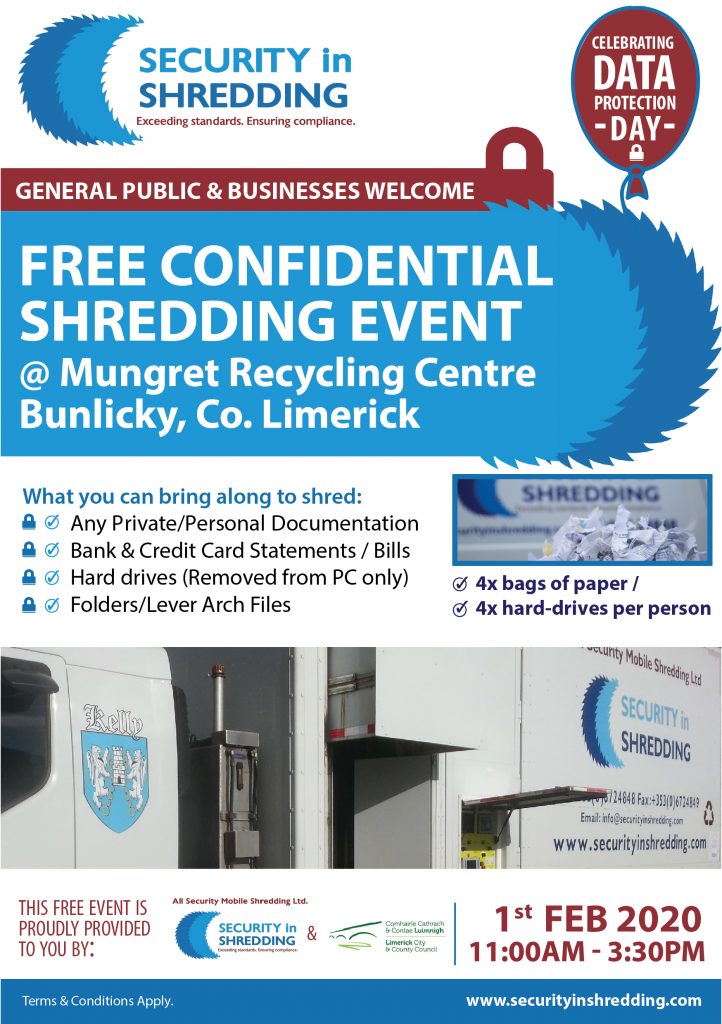 On the first of February 2020 there will be a free confidential paper shredding event taking place at Mungret Recycling Centre, Bunlicky, Co. Limerick to celebrate Data Protection Day. The one-day event takes place from 11am until 3.30pm.
Security in Shredding in conjunction with Limerick City and County council are facilitating the 'Free Shred Event' to celebrate European Data Protection Day 2020. We wish to promote awareness of General Data Protection Regulation (GDPR) and encourage good waste management practices.
Security in Shredding staff will be onsite to destroy up to four hard-drives per individual attendee free of charge in addition to up to four bags of confidential documents free of charge. We are the first Irish Data Processor to design and introduce a mobile hard-drive shredding technology.
Householders and Small to Medium Enterprises are encouraged to bring a maximum of four bin bags of confidential paper material. Confidential material can include personal information, bills, customer records, insurance records and income statements, to be shredded on site on the day.
Albert Kelly, General Manager of Security in Shredding said: "It is an event we have been running in conjunction with Limerick County & City Council for the past five years to celebrate European Data Protection Day and we are delighted to provide such a great facility to businesses in the region. Not only are we creating awareness of The GDPR Legislation, providing a facility to securely destroy both paper and Hard-Drives for business, but we are also protecting the environment. We are thrilled to have built such a great relationship with Limerick County & City Council for the event and we will continue with the event into the future".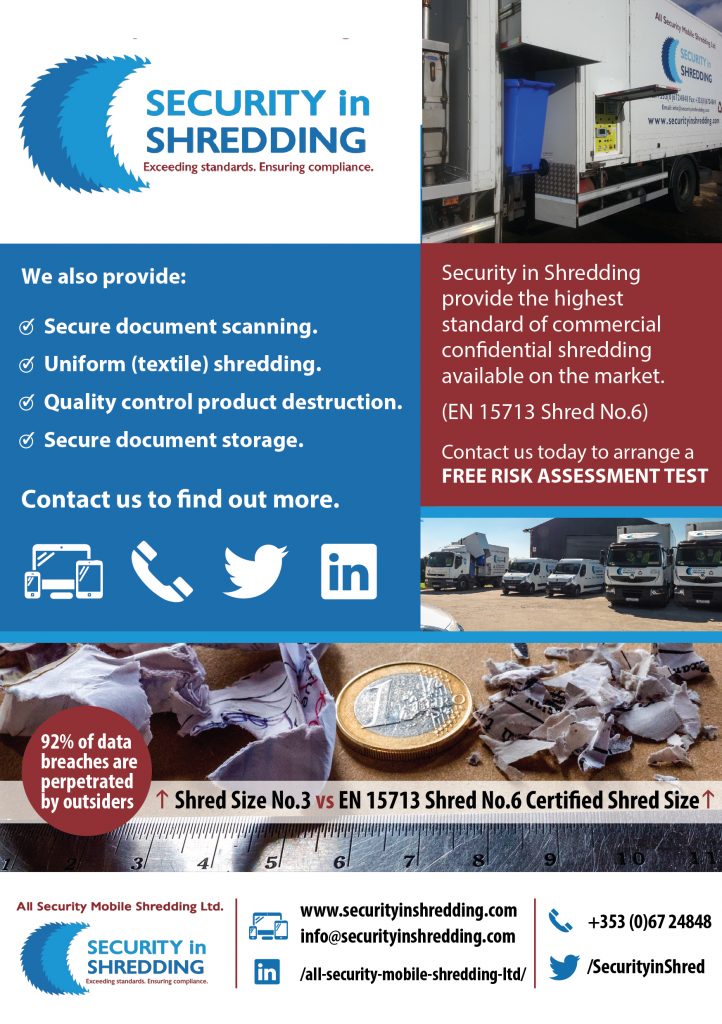 Specialising in secure confidential document shredding services with a reputation for exceptional security, customer service. Delivering value for money and the utilisation of leading technology compliant to the highest security standards within the industry.