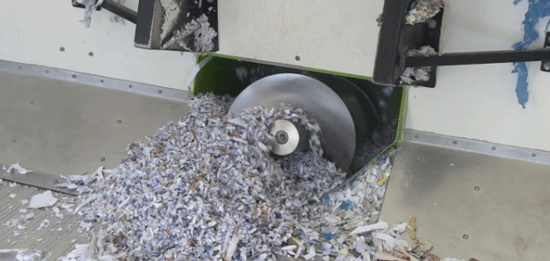 Secure Document Shredding is integral for businesses to succeed. Confidential shredding services are widely available in the Limerick, Dublin, Galway, Cork and Waterford areas across Ireland.
Protecting paper data just as important as protecting digital data
With a lot of emphasis on digital records and cyber security, we must remember not to forget that paper continues to be a major course of breaches in many organisations.
There are many breaches that don't catch the news headlines but when investigations are conducted within the organisations it is discovered that the vast majority of data breaches occur from the mishandling and improper disposal of paper data in offices by staff.
How do you reduce & eliminate paper Data Breaches you may ask?
The answer is simple;
Limit the authorisation of personnel to restricted files
Store all restricted files in one central location
Install company policies and ensure compliance
Manage all out of date files securely and confidentially
Source a secure, professional, certified Data Destruction Service Provider
Conduct in house audits for non-compliance of Data Management Policies
Seek advice from a professional certified and recommended Data Destruction Service Provider
Security In Shredding has over 30+ years experience in the provision of specialist services. With this knowledge we ensure that all staff abide by these standards. It is imperative now more than ever that companies use a proper shredding service in Ireland. Companies that hold sensitive data can be held liable if data breaches occur without proper security measures in place.
Small office shredders do not offer the same data protection as our shredding units. In fact Security in Shredding in 2010 developed and introduced the first of its kind in the world, high volume confidential paper shredder that meet Shred No. 6 of EN 15713.
It is easy to maintain data security with a little bit of know how and using a reputable shredding service will ensure that your business details are maintained and destroyed securely.
If you require any information regarding reducing and eliminating the risk of a data breach in your organisation contact us or visit our site https://www.securityinshredding.com/
Specialising in secure confidential document shredding services with a reputation for exceptional security, customer service. Delivering value for money and the utilisation of leading technology compliant to the highest security standards within the industry.